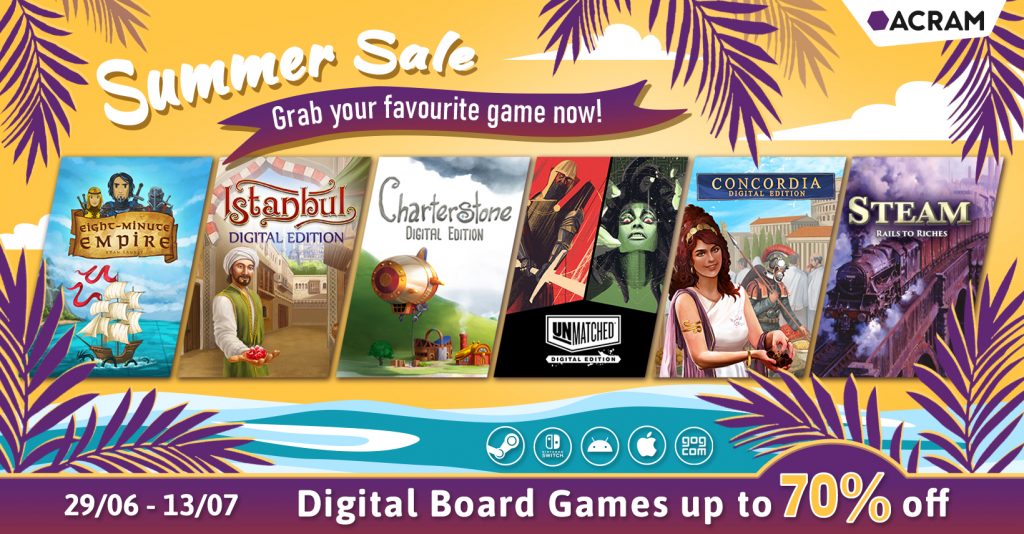 Take a walk on the streets of Istanbul to discover its beauty; build the greatest trading (eight-minute?) Empire in ancient Rome; or perhaps you'd like to develop your own village in Charterstone? Now you can do all of these things for a discounted price!
So don't let this summer sale miss you – grab your favorite game now!
We would also like to invite you to check out our friends – Fanatical!
There you can purchase most of our games at a discounted price!