Ladies and gentlemen, boys and girls, we hereby announce yet another digital boad game!
Unmatched: Digital Edition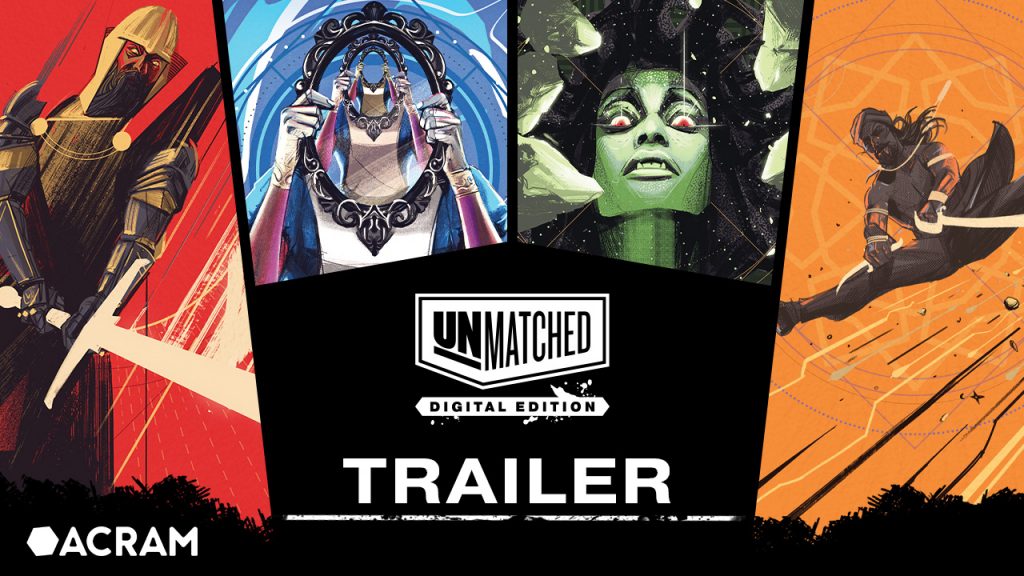 Characters of myth and legend will clash in epic duels on your device later this year!
Acram Digital and Restoration Games join forces to bring you another Digital Board Game! This time it's Unmatched – a game of epic duels between the most unlikely opponents from myth and story.
Have you ever wondered if King Arthur could defeat Medusa? Or what would happen if Alice from Wonderland grabbed a sword and charged Sindbad and his band of thieves?
The answers to this (and more!) will come to the platform of your choice later this year!