The first trailer is live!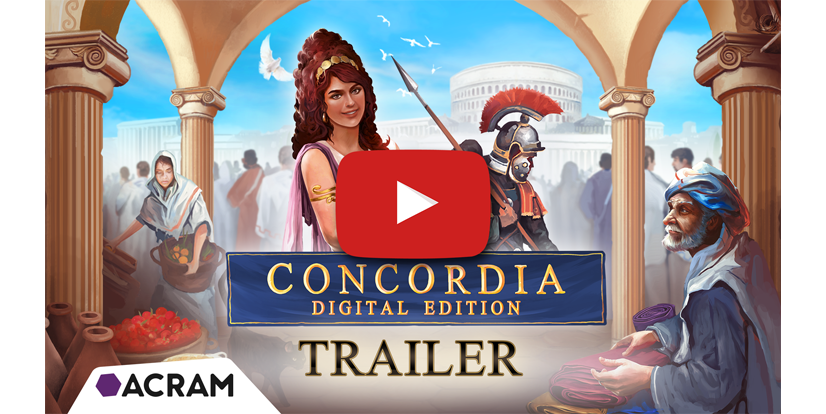 If you wish to become a tester – fill out this form and keep your fingers crossed. The number of spots is limited!
Besides that –  let us know your thoughts about the trailer! You can find us on Facebook and Twitter, we also frequent Board Game Geek forums from time to time, and of course, you can wishlist Concordia on Steam – so let us know what you think!