In December 2021 the old-time classic Istanbul: Digital Edition hits the Xbox Store digital shelves!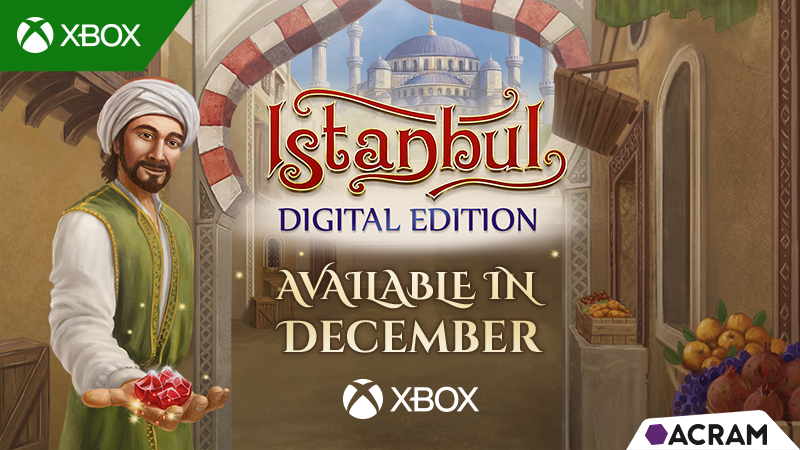 This will be the 5th platform and 6th store in which you can buy the digital implementation of the award winning Istanbul (after App Store, Google Play Store, Steam, GOG, and Nintendo Switch eShop).
And in case you somehow missed it…
Istanbul: Digital Edition is an adaptation of an award-winning board game – Istanbul – by Andreas Resch, and originally published by Pegasus Spiele in Europe, and Alderac Entertainment Group in North America. The players take the role of merchants in Istanbul (not Constantinople). The goal – the one who first gets 5 rubies claims the title of the best merchant in istanbul.
Istanbul: Digital Edition is a turn based game of strategy and tactics. You need to plan your route around the market, adjust to your opponent's moves, you even can gamble your way to wealth if you're feeling frisky! Different board set-ups guarantee plenty of replayability, and full cross-platform online multiplayer ensures plenty of chances to test your skill against other players!
So add Istanbul: Digital Edition to your wishlist and become the greatest merchant of Istanbul on the 12th of December!